5 Reasons Why A Dealership Is The Better Choice For Repairing & Servicing Your Car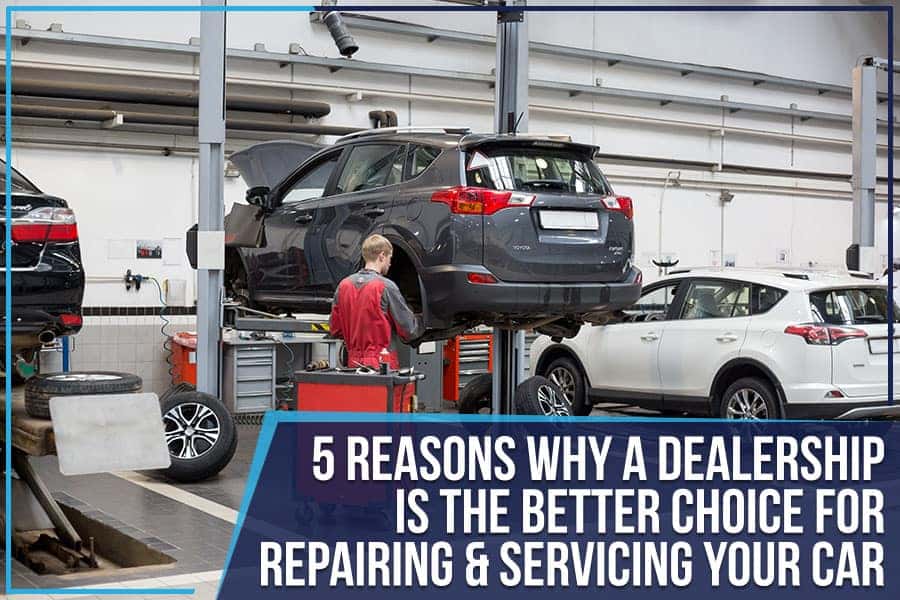 Why a dealership service center? This is a question that many people ask when they are looking for someone to service and repair their car. A dealership is a great place for your vehicle because the dealership staff has undergone thorough trained in servicing and repairing cars. Dealerships also have more resources available to them, from factory-trained service technicians to state-of-the-art equipment. If you need to get your vehicle serviced or repaired, this blog post will help you understand why the dealership is the better choice.
1) Dealership Service Centers Offer Better Customer Service
A dealership service center offers much better customer service than other facilities because they train their staff to ensure customer satisfaction. The dealership's trained technicians will provide reliable advice on how best to care for your vehicle. This means that you can expect to be treated with respect and get answers quickly without feeling like you are being pushed out of the door.
2) They Offer Great Warranties
Another reason why dealership service centers are better than other repair shops is that they offer excellent warranties. These can range from a basic warranty to much more comprehensive ones, which you will be able to compare and choose between before making your final decision. Dealership technicians know how best to protect your vehicle, so it makes sense to let them examine and fix your car.
3) Qualified and Certified Car Technicians
The technicians at dealership service centers are highly qualified and certified. They can accurately diagnose problems, manage repair work effectively, and ensure that your car is in the best possible condition when it is returned to you. This way, there will be less of a risk of additional issues or faults down the line because they have been taken care of by dealership technicians.
4) They Have the Latest Equipment to Diagnose All Kinds of Problems
Anyone who has ever had their car serviced or repaired knows that dealership service centers have the best diagnostic equipment possible to get to the root of the problem and properly address nearly every issue with your vehicle. When you take your vehicle to a dealership, you can rest assured that the technicians have access to tools and equipment which are more accurate than those found at an independent garage. Your vehicle will be in the best of hands.
5) They Offer Peace of Mind
A dealership is a business working with your specific make and model of vehicle for decades. They have technicians on hand who are very experienced in how they perform their jobs, so you can rest easy when you leave your car in their hands.
At Brooklyn VW, serving Brooklyn, NY, we aim to provide the best customer service experience possible. We know that you want to get back on the road as quickly and safely as possible, which is why our certified car technicians are ready to work on your car with complete dedication. If you are looking for a professional auto repair shop that will always go above and beyond when servicing your vehicle, look no further than us! Please schedule an appointment with one of our service center professionals today.