6 Professional Maintenance Tips For Your Car For This Winter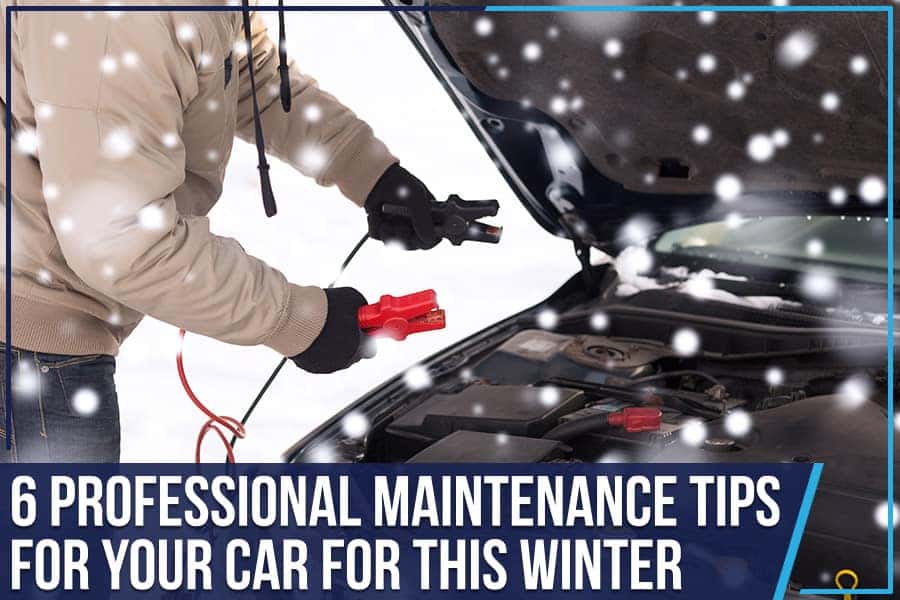 The winter months are coming, and you know what that means: it's time to get your car ready for the colder season. It might be our first time starting a new routine for maintaining our vehicle in snowy weather for some of us. To help with this, Brooklyn VW, serving Queens, NY, has compiled some professional tips on keeping your car in top shape when winter comes!
Don't Forget to Change the Oil
The most important maintenance task for your car in winter is to change the oil. The cold weather can be tough on your engine, so it's essential to make sure you have fresh oil in there to keep everything running smoothly.
Buy Good Quality Windshield Washer Fluid
You'll also want to check and fill up your windshield wiper fluid; as the temperature dips below freezing point, the liquid will become more viscous and won't do an excellent job of clearing your windshield.
Is Your Battery in Good Shape?
Another important factor to keeping your car running well during the winter is making sure your battery is in good shape. If you haven't had it checked recently, now would be an excellent time to open up the hood of your car and inspect the battery.
Check Your Tire Pressure
Another key thing to check is your tire pressure, as the colder weather can cause them to lose air pressure. It's important if you're expecting a lot of snow and ice in your area, as you'll get better traction on slippery surfaces with proper tire pressure.
Keep an Emergency Kit in Your Car
It's obvious why you should have an emergency kit in your car, along with a first-aid kit. Expired items must be chucked out regularly, after inspection every six months. The car emergency kit should include:
Jumper cables
A properly inflated spare tire, along with a tripod jack and wheel wrench
A flashlight
A multipurpose toolkit
A compass
Non-perishable and high energy food
Bottles of drinking water
Your phone's car charger
A rain poncho
It's a good idea to have the emergency numbers of your family members, as well as your auto insurance provider's number and a towing company's number all saved on your mobile phone. You can customize the emergency kit according to your own needs and requirements, as well as keep the weather in mind.
Keep an Eye on the Fluid and Gasoline Levels
Another vital part of car maintenance is monitoring your vehicle's fluids and gasoline levels. Oil levels in your car should always be checked before each trip, as well as the coolant, brake fluid, and power steering fluid levels. It's also a good idea to keep your gas tank at least half-full during winter months, as this can help prevent the gas line from freezing and your vehicle's engine from shutting down.
Follow these guidelines before venturing out in cold weather. Also, get in touch with Brooklyn VW, serving the residents of Queens, NY, and let us help you get your car ready to face the winter! Schedule a visit today.