Ask These 6 Questions To Find A Reliable Mechanic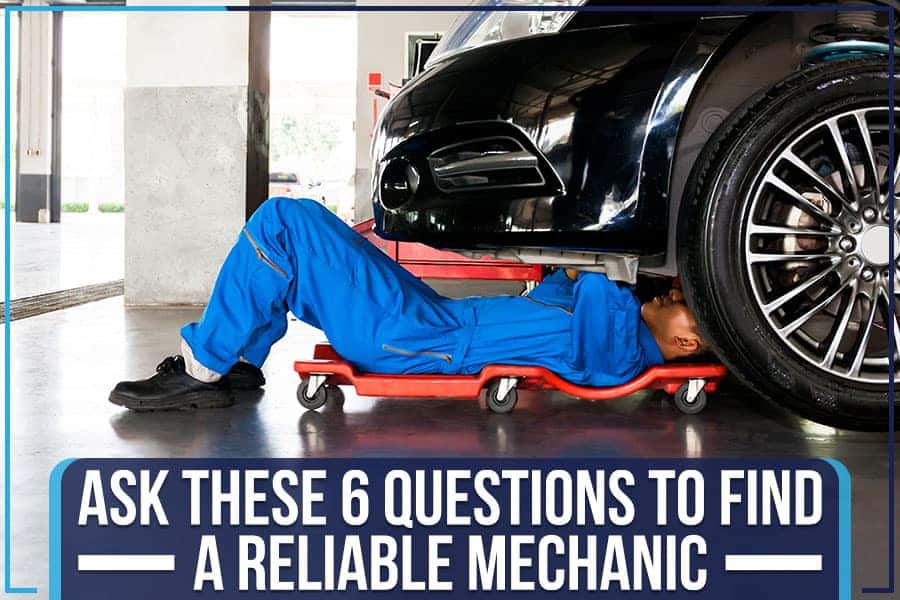 Choosing a car mechanic can seem like a daunting task, but it doesn't have to be. If you know what questions to ask before handing your keys over, you will not only feel more confident in the person that is going to work on your vehicle, but you'll also save yourself from being taken advantage of by shady mechanics who are looking for an easy mark.
In this blog post, we'll go over six different questions that should be asked when selecting a new mechanic and how they can help guide your decision-making process.
1. Do You Have Experience with My Vehicle Type & Model?
Even if a mechanic has the proper licensing, it doesn't mean they are experienced with your car!
This is where reviews come in handy. If a mechanic only has few reviews and it seems that their customers were not satisfied with the job done on their car, then this might be a sign you should avoid them.
2. What Type of Car Repairs Do You Offer?
This is another question car owners need to ask car mechanics. If they only offer minor car repairs and you're looking for someone who can do significant car repairs, then this might not be the right choice!
3. Do You Offer a Warranty with Your Work?
What good is having your car repaired if you're going to have to pay for it all over again in just a few months?
A warranty provides you with peace of mind knowing that the car mechanic is putting their best foot forward.
4. What If I Need to Cancel My Appointment?
It is crucial car mechanics do not charge you extra money for car repairs if you need to cancel your appointment because it can be stressful and confusing.
Make sure your car mechanic explains how canceling an appointment works so that they can fit you in for car repairs.
5. What Are Your Hours?
Hours are critical because you do not want to be stuck and stranded with no way of getting your car fixed since the car mechanics will not be open until a particular time, usually later in the evening. You need to find out what their hours are so you can plan accordingly.
6. Do You Offer Free Estimates?
A car mechanic should offer you a free estimate so that you know exactly what the cost will be before any work is done. If your car mechanic does not provide this service, find another one who can help keep costs under control for you.
Brooklyn VW is a premier automotive repair and maintenance service provider serving The Bronx, NY. We are the go-to company for all your Volkswagen car care needs, offering everything from routine tire rotations and oil changes to transmission fluid exchange services and more.
Our team of experts will work with you to develop a plan that meets your budget and schedule so we can take care of all your vehicle worries quickly and efficiently.